What is it? Bang Beauty Brow Cream is a creamy lightweight formula which is designed to be applied in soft layers that you build up to get your desired look. It sets quickly and lasts all day. Available in 3 shades: auburn, milk chocolate and dark brown.
Who is it for? Suitable for all skin types, but check ingredient list below for any allergens you might have.  The product is gluten free and cruelty free.
How do you use it? Using an angled brush, apply the Brow Cream in thin hairlike strokes along the brow line.  Define your arches then apply the remainder of product with a light hand toward the front of the brows creating a soft, brow-like effect. Blend out the excess colour with a spool brush until you have your desired look.
What's the damage? £16.99
Score: 💋💋💋💋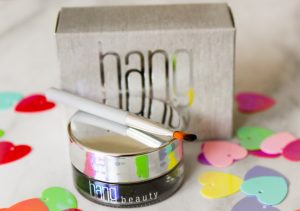 I'm really pleased I received the Bang Beauty Brow Cream in one of my monthly Glossybox Beauty Boxes, as I was looking for a new brow product.   I'd recently got myself the Foolproof Brow Powder from Benefit and I just didn't like it.  I'm normally a massive fan of Benefit makeup but this was difficult to apply and seemed to just look messy.
At first I wasn't sure about the Beauty Brow Cream colour, I'd received the Auburn shade, however, this is actually the palest colour they do and suits my pale skin/blond hair very well.  
It's so easy and quick to apply, sometimes these brow products can be difficult to manoeuver with.  There's an angled brush supplied which actually is ok to use, but I have my own brush which I prefer. The product lasts well and can be built up depending on how heavy you like your eyebrows to look.  
All in all I like the product very much.
Ingredients: Isododecane, Polyisobutene, Ethyl Hexyl Palmitate, Mineral Oil, Ceresin, Bees Wax, Microcrystalline Wax, Phenoxyethanol, Caprylyl Glycol, May Contain: Titanium Dioxide, Iron Oxides